Courtesy of GNCC Racing
AMSOIL GNCC Racing Returns to Florida for the Moose Racing Wild Boar GNCC
Walker Fowler Leads the Points Chase
MORGANTOWN,
W.Va (March 7, 2017) - Just one week after the season opener, the AMSOIL Grand National Cross Country (
GNCC
) Series presented by Maxxis, an AMA National Championship, continues this weekend,
March 11 and 12
, in Palatka, Florida. Regularly held as the first race of the season, this year the Moose Racing Wild Boar GNCC will serve as round two of the 13-race series.
Defending champion and WFR/Yamaha/Maxxis/Fly Racing's Walker Fowler took the win in South Carolina last weekend, and while he has secured the early points lead there is still plenty of racing action left to go down this season. Fowler mentioned on the podium that his team had a few kinks to work out before the next race. While that's usual for the first race of the year, there is a full slate of riders who may be able to tweak their program sooner than Fowler to take the overall win in Florida.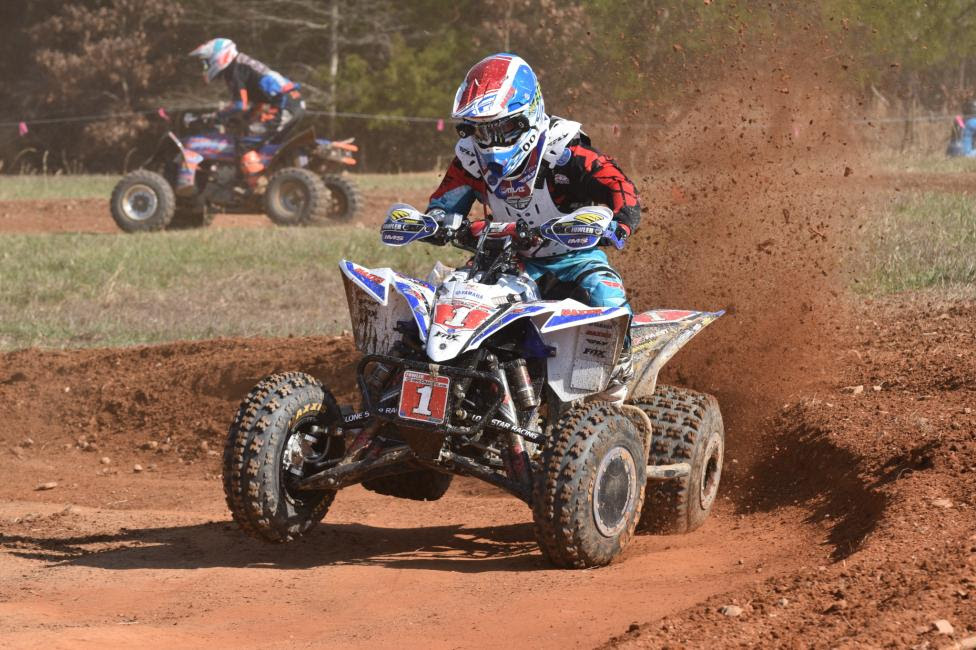 One of those racers who is looking to take the top spot on the podium from Fowler is JMR/ATVriders.com's Jarrod McClure. McClure ran consistent lap times for the entire two-hour race at Big Buck, which proves he has the fitness and drive to take an overall win. The sands of Florida are known to test a rider's agility and McClure will be looking to capitalize on that
this Saturday
.
Coastal Racing's Brycen Neal knows what it's like to ride under pressure. Neal had a battle on his hands the entire two-hour race between six-time National Champion, Chris Borich, and N-Fab/AmPro Yamaha's Cole Richardson. Neal had a standout performance at last year's Wild Boar and will look to fight off the competition and repeat his success.
Richardson ran in the front of the pack at the previous round, until the last lap. With only few days off to recover and test, Richardson will need to make his adjustments quickly in order to end up on the podium. The two-time XC2 Pro-Am champion is aware of the fast-paced GNCC lifestyle and will be one to keep an eye on at Wild Boar.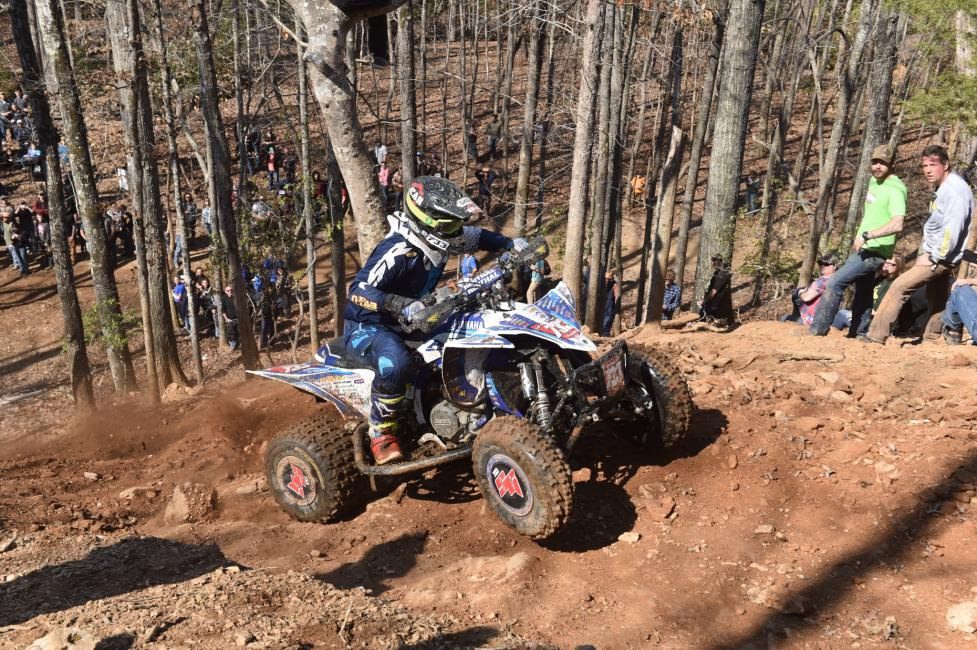 Not much talk about CST/Induction Solutions/LSR/HiPer/Spider Graphix's Adam McGill circulated around the pits, but he still managed to secure a top-five position. McGill is known for his ability to make a comeback, and that may just be his plan heading into Florida.
XC1 Pro rookie, Cody Collier, will be on a mission to get his Pierce Performance-backed machine on the podium. Even though he only has two pro races under his belt, the Ohio native managed to finish in the top-half of riders with eighth and will take that momentum into this weekend.
Saturday's
race schedule is as follows: Youth ATV racing begins at
8 a.m.
, Single-Seat UTV racing at
9 a.m.
, followed by 4x4 Pro, amateurs and women at
10 a.m.
, and the pros and top amateurs race at
1 p.m.
Following
Saturday's
afternoon race will be the first round of Side-by-Side UTV racing, which takes place at
4:00 p.m.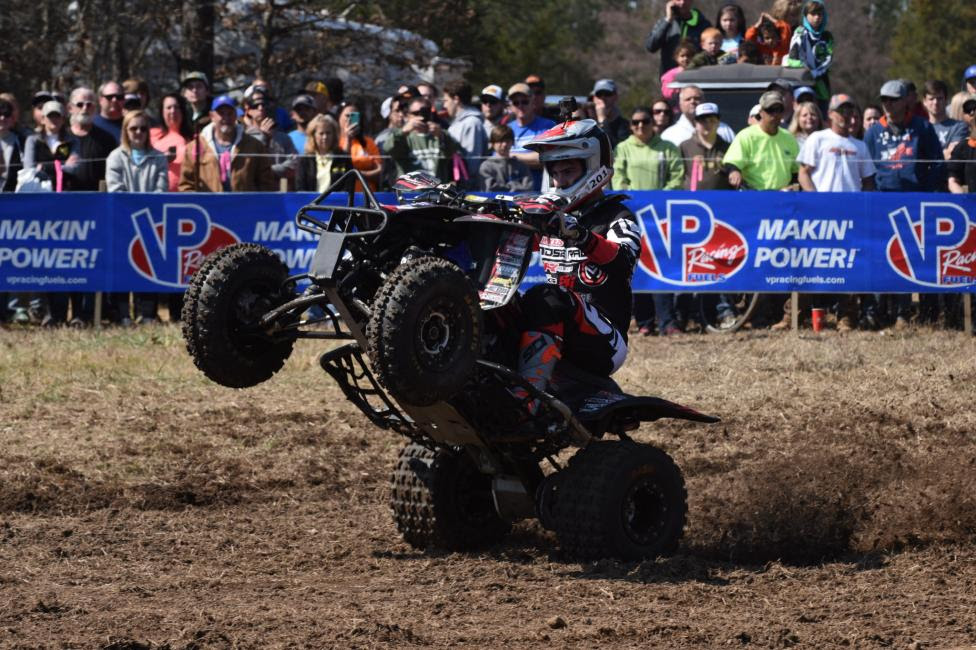 Adult (12+) gate admission is $20 for the full weekend and $10 for kids (6-11), with kids five and under free. Gate admission includes pro pit access and pro autographs at no additional charge.
All local racers are invited to compete in the Wild Boar GNCC, as GNCC Racing offers classes for riders of all skill and experience levels. The amateur race entry fee is $40 if racers
pre-enter
, and $50 if riders sign up at the track. To learn more about GNCC Racing please visit the
GNCC101
webpage.
Local racers expected to compete
next Saturday
on ATVs and UTVs will be: Tre Seiffert (Schoolboy Jr. 13-15), father Jim (4x4 Senior 40+) and son Ryan Cain (90 8-12), Wade Poole (Amateur Limited UTV), Brandon Frazier (Schoolboy Sr. 14-17), father James (35+ C) and daughter Mikayla Hayes (Girls 8-15), Parker Merrill (4x4 Lites), Jackson Parks (70 CVT 6-11), Christan Jasperson (30+ C), Bryanne Parks (Women Amateur), Tim Farr (XC1 Pro UTV), Jeremy Wallis (Amateur Limited UTV), Cole Tucker (90 8-12) and Cliff Williams (40+ C).
Tune in to RacerTV.com
on Saturday
at
1 p.m. EST
to catch LIVE streaming of the Pro ATV race, and then again at
4 p.m.
for the UTV race. For more information on GNCC LIVE coverage, visit
www.racertv.com
. A highlight show featuring the event will air on NBC Sports Network on Saturday, April 29 at 5 p.m.
The 2017 AMSOIL Grand National Cross Country Series heads to Palatka, Florida this weekend,
March 11 and 12
, for the Moose Racing Wild Boar GNCC. For a complete schedule of the weekend's activities, please visit the Wild Boar GNCC event page on the series website by clicking
HERE
.
For more information on the GNCC series, visit the official website at
www.gnccracing.com
or call
(304) 284-0084
. Join the conversation on the series
Facebook
page, follow us on
Twitter
and
Instagram
, and be sure to always hashtag #GNCC.
Previous Round Results and Points Standings
VP Racing Fuels Big Buck GNCC
Union, South Carolina
Round 1 of 13
Saturday
, March 4
XC1 Pro Event Results:
Walker Fowler (YAM)
Jarrod McClure (HON)
Brycen Neal (YAM)
Chris Borich (SUZ)
Adam McGill (HON)
Cole Richardson (YAM)
Landon Wolfe (HON)
Cody Collier (YAM)
Johnny Gallagher (YAM)
Brian Wolfe (HON)
*Overall National Championship Standings:
Walker Fowler (30)
Jarrod McClure (25)
Brycen Neal (21)
Chris Borich (18)
Adam McGill (16)
Cole Richardson (15)
Landon Wolfe (14)
Devon Feehan (13)
Greg Covert (12)
Cody Collier (11)
*
Indicates that the Overall National Championship Standings will determine the 2017 National Champion.
XC2 Pro-Am Event Results:
Devon Feehan (HON)
Greg Covert (YAM)
Hunter Hart (YAM)
Matthew Lindle (HON)
Brandon Icard (HON)
Jeff Miller (HON)
Bryson Hoppes (YAM)
Levi Coen (HON)
Sam Hough (HON)
Wes Kinsley (SUZ)
XC2 Pro-Am Series Standings:
Devon Feehan (30)
Greg Covert (25)
Hunter Hart (21)
Matthew Lindle (18)
Brandon Icard (16)
Jeff Miller (15)
Bryson Hoppes (14)
Levi Coen (13)
Sam Hough (12)
Wes Kinsley (11)
About GNCC Racing
The AMSOIL Grand National Cross Country Series presented by Maxxis is America's premier off-road racing series. Founded in 1975, the 13-round championship is produced exclusively by Racer Productions. Cross-country racing is one of the most physically demanding sports in the world. The grueling three-hour GNCC races lead as many as 2,400 riders through tracks ranging in length from eight to 12 miles. With varied terrain, including hills, woods, mud, dirt, rocks and motocross sections, GNCC events are tests of both survival and speed. The series draws talent from all over the U.S., Central America, South America, Europe, Japan, Australia and New Zealand. GNCC Racing is televised weekly on NBC Sports and
RacerTV.com
. For more information, please visit
www.gnccracing.com
.
Was this post helpful? Add yours to our service or subscribe to our feed above.